Hi, friends! My name is Erin Clark and I am a second grade teacher in Connecticut.
I grew up on the Eastern end of Long Island. I graduated from Quinnipiac University in 2011 with a Bachelors degree in Psychology, and in 2012 with a Masters Degree in Education. I had wanted to be a teacher my whole life! That school year, I landed my first job teaching first grade, and fell in love with all things primary grades.
The following school year I moved districts, and taught first grade for three years, and third grade for a year. Again, first grade was really my bread and butter. Last year, I decided it was time for a change, so I moved to a school right in my old college town stomping ground.... and here I am today! I just finished my second year teaching second grade, and loved every bit of it. The 2019 - 2020 school year will mark my eighth year teaching. Time flies when you're having fun!
I'm also a TpT'er, and a home baker (hence the name Miss Clark's Spoonful). I've been dabbling in blogging since around 2011, and have gotten so much inspiration from other amazing educators. It's also been so much fun to attend meet ups and conferences over the years. I've met some pretty incredible friends!
So, that's a bit about my teacher blogger self! "Real life" speaking, I love spending time with my family and friends.
I also love large earrings, holidays (I'm basically an elf), Mexican food, sushi, scrolling away on Instagram, all things pink, fashion, podcasts, YouTube vlogs, true crime, daytime talk shows, and reality TV. I absolutely live for the summer season!


Shucking oysters last summer... Fun and delicious! I also found out that I am strangely talented at this.
I could live in floral dresses forever, I think. My favorite dresses come from Christy Dawn.
Oh, and I'm totally not a sports person. This about sums up my sports knowledge/interest!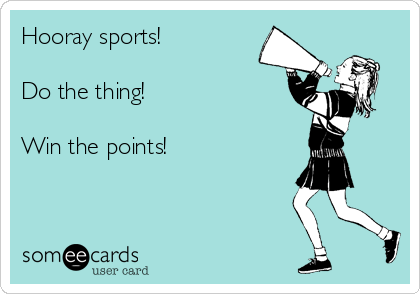 I'm pretty passionate about self care and mental health. We all have our individual stories and challenges. Gabby Bernstein and Kris Carr are a couple of my go-to gurus for all things wellness.
Fun fact: I'm a HUGE Survivor fan. I've applied to be on the show four times. It's my ultimate dream.
There you have it! In a nutshell, I'm a teacher, sister, daughter, and friend. I believe that gratitude is the attitude, and I'm so blessed to have a career that allows me to be creative and connect with all of you. Thank you so much for stopping by! I hope you stay awhile.